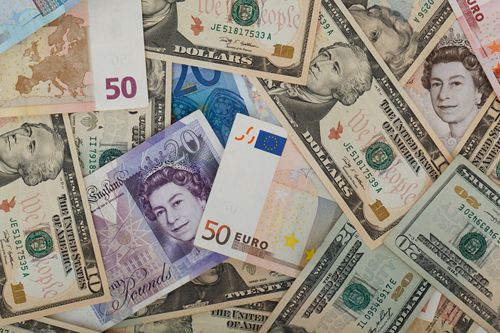 Source: pixabay.com
Another important trend that emerged since then was currency speculation. Given that technology had enabled retail individual access to the forex market, today we'll talk about some of the main reasons why currency rates fluctuate.
Monetary policy
<!>
The central bank plays a major key in influencing exchange rates, even though there are some like the Federal Reserve who claim the exchange rate is not part of their mandate. The banking system provides liquidity and greater or smaller access to liquidity is determined by the central bank. It can influence both by adjusting interest rates, or by conducting monetary easing, which means the printing of money to buy financial assets like government bonds. Forex traders constantly watch even hints of changes in monetary policy, given that it has such a great influence on the supply and demand for money.
Speculative capital
<!>
We forex traders operate on the spot market, which is estimated at around $1.5 trillion in daily volumes. With retail and corporate traders constantly engaging in the market, the order flow and currency rates are constantly changing. People dealing with brokers like
Easy Markets
, XM, forex.com and others, as well as other primary brokerage firms are constantly active in the forex market.
Non-speculative capital
<!>
Although many people believe only traders are being involved in the currency market, the reality is that any individual who exchanged currency one time in his life got involved in forex. The exchanged amount may not have influenced currency exchanges, but the aggregate volume of non-speculative capital can do it.
Think about the big corporations who buy their material abroad. We talking about trillions of dollars in purchases each year and in order to be done, companies must exchange their money in the local currency of the country.
The bottom line is that the changes in supply and demand for money are making currency rates fluctuate and we, as forex traders, must find and anticipate the reasons why the balance will change over time.