In the world of social media,
Instagram
has grown out of its awkward roots to become an energetic and adaptable tool for not just social networking but also for brand name content marketing and audience building. There are currently over 200 million active members who share over 60 million pictures per day.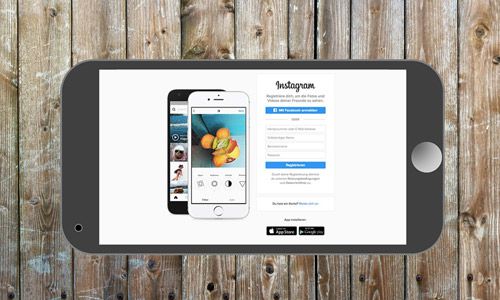 https://pixabay.com/en/instagram-social-network-2166645/
Harnessing that tool for your business can
give you a massive audience base
with active advertising based on how well-liked your product is. In this case, building a better mousetrap – then taking a picture of it and posting it on Instagram – can lead to the world beating a digital path to your door.
Doing the legwork
<!>
Although it might sound easy, amassing a following on Instagram – and keeping them – can be a lot of hard work. You must have an interesting product, promote it relentlessly and inventively, and be adaptable in your approach.
Popular trends in one month might be forgotten the next. Keeping current is one of your most valued skills.
<!>Talking the talk
<!>
Unless you have the skills to pull it off, attempting to conduct a social media marketing campaign on Instagram will fail. Photography skills are, for obvious reasons, critical for success with this specific social media network.
https://pixabay.com/en/follow-us-facebook-google-plus-2395640/
Unfortunately, photography isn't the only skill you need. Writing, editing and promoting your product require skills that have fallen into disuse among much of our population. Being able to write well is only half of the challenge, being able to engage with your targeted audience can be an even greater challenge. Picture it this way, Ernest Hemingway was a wonderful writer, but what would he say about Facebook if he were still alive? And would anyone on Facebook cared what he said?
<!>Walking the walk
<!>
As part of an overall social media marketing campaign, pushing your brand on Instagram will have solid benefits, but there are steps you should follow to ensure your posts are followed and shared:
Cross-promote your brand. Instagram is, by its nature, a limited social network. Cross-promoting your brand to other social networks will expand your reach and audience.

Stay relevant. Nothing is more boring than yesterday's news. Stay current, stay relevant and stay topical. Linking your brand to what is going on makes advertising it easier and more natural.

Be active. Join relevant conversations to keep your brand name in front of your audience.

Develop your own style. Style choices can be as distinctive as a brand name itself. Heavy users of social media will identify your posts with you, your brand and your style. It makes it easier to be authoritative in your niche.

Share your content. You want your viewers to share your content. This is easiest to do if you generate interesting, topical content but there are services out there to that will help you get more Instagram followers to share your content.
The more followers you have, combined with the volume of shares and interaction they do will push your brand up in popularity on any social media site. Instagram is unique, however, in the depth of engagement that their users have.
If you can make your product popular on Instagram, other social media networks will follow and your brand name will reap dividends out of proportion to the work put into it. Social media marketing is a rapidly growing trend that no one is ignoring.
When the big corporations get involved, it's time to sit up and pay attention.