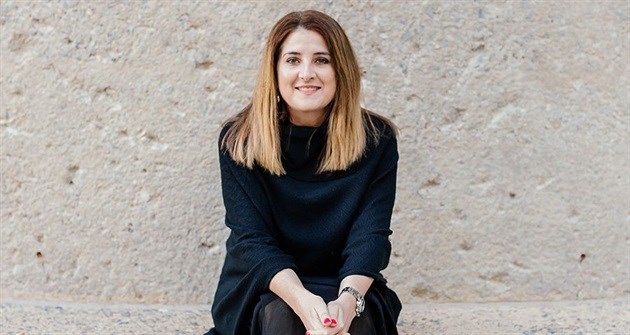 Dawn Rowlands
"It's no longer the big beating the small, but the fast beating the slow" – Eric Pearson, Chief Commercial & Technology Officer, InterContinental Hotels Group.
Digital has changed everything and the speed at which we adopt this change will determine the future of our business – not even in the long term, but literally tomorrow.
It is not surprising that we are all feeling nervous about the future of our industry and the role we play in it. There is momentous change happening and our ability to adapt will determine whether or not we or our clients become extinct. In the words of Charles Darwin: "It is not the strongest of the species that survives, nor the most intelligent that survives. It is the one that is the most adaptable to change."
Adapt or die<!>
The two key capabilities you will need to develop as a successful digital leader today are 1) the ability to adapt and 2) the ability to adapt quickly.
Looking at our business, there are two areas that will drive the success of our business and the brands that we represent. Data and content sit at the heart of the challenge we need to solve. How do we do this today?
We start by putting people first<!>
This requires a complete mindset shift in how we talk to people. People, not consumers! Create a deep understanding of your customers, using real data. Design a holistic marketing program around these people and activate the program using the same data. A real customer strategy and program goes beyond bettering individual tactics and optimises audiences across the entire customer journey.
We develop customer strategies<!>
This is informed by real-people data and not proxies, panels or qualitative research. It is informed by real people, through the use of brand data and other trusted sources that have been aggregated. Define clearly which of your customers are the most valuable and prioritise your investment using the data. Your customer strategy should inform every decision you make about marketing, media, creative, content and...
the technology required to make those moments happen.<!>
We make our advertising addressable<!>
Say what? This simply means that all people reached by a brand's content should be contactable through a location, either physical or virtual. Addressable advertising marries buying of media across all formats, with the capability of personal precision targeting, at great scale. This all made possible by using technology.
Make experiences all about me<!>
I am unique and I don't really care that you believe that I need to shift through your designed sales funnel. I like to choose the time and place where I shop or engage. The one may happen before the other. You need to move from messages to conversations with millions of customers at once. Using real data and technology to deliver the messages at the right time will ensure you are investing effectively.
Is there such a thing as a loyal customer?<!>
To be honest, people don't much care to be managed by brands or forced into loyalty programs that require endless effort… even if they get a free coffee. People want the right experiences and to be involved in the right conversations, to help shape a decision. A decision that could be one of many happening simultaneously. Having a clear view of people will help to marry the conversations with experiences to drive a positive outcome.
In a nutshell, the shift we all need to make is this: conversations are about personal experiences delivered by technology that can be measured.
It's simple, really. The future is all about finding the truth in the data, creating compelling personal experiences and most importantly, finding the proof through performance. If you can do this at scale and with speed, you will win.