CEO Victor Snyders explains the reasoning for this overhaul: 'The brand was disjointed with logos that had evolved with our growth over 16 years, but no longer truly reflected what it was we wanted to convey.' The total brand refresh means the business stays relevant, and reflects the essence of the excellent, non-surgical solutions available to patients. As innovation is a cornerstone of aesthetic medicine, the beautiful enhancement of Skin Renewal's ID – the meeting place of science and glamour – means precision and on-target communication.
Why the choice of the Skin Renewal name above others? Skin Renewal is the most familiar and strongest brand within the Skin Renewal stable and the decision was taken to work with this. Skin Renewal represents many sub-brands within the business and contains them, continues Snyders.
As for the design itself, it speaks to our passion as innovators. 'Skin Renewal continues to seek ways in which we can improve our business offering and indeed the essence of the business itself,' he adds. 'The inception of a logo that better reflects the fine balance of science and glamour which we represent, with a tagline "the elixir of you", is now in the spotlight.' The rebranding – born of an intensive research process – captures the perfect blend of science and glamour with a fresh yet luxurious interpretation. The name in the clean and structured font creates a clear message which sits juxtaposed to a brand new icon. This, in gold for a touch of luxury, is created from the 'R' in the word Renewal reinforcing the essence of the business offering.
'Our brand is a luxury one, however there's nothing superficial about our people or the experience,' says Snyders. Being treated and cared for at Skin Renewal means a genuine encounter, with experts committed to your journey and tailoring treatments to your specific needs, he expands. Constantly learning and revolutionising, the brand overhaul is a real reflection of a strong-held ethos in progression.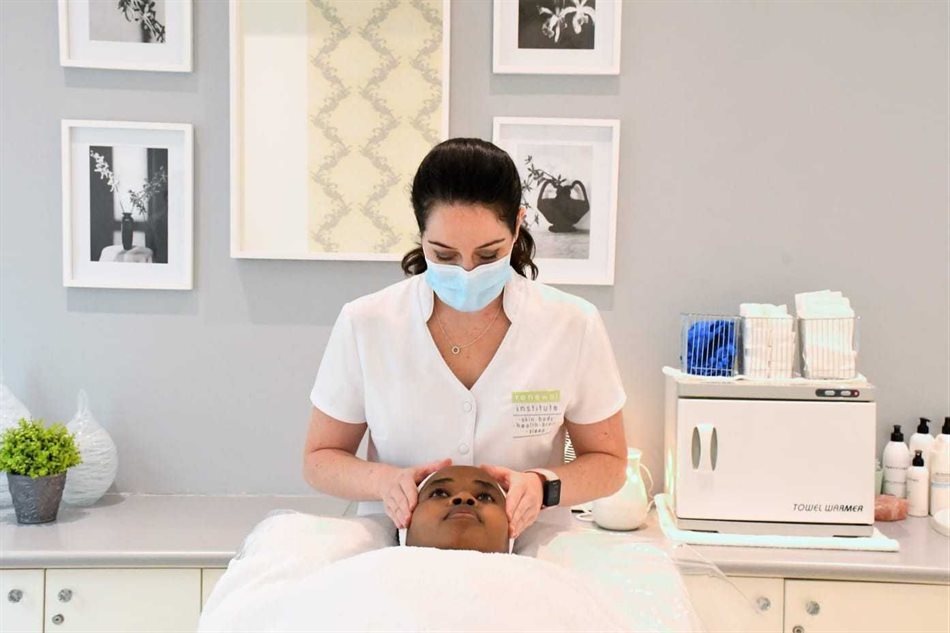 Skin Renewal looks forward to warmly welcoming you to one of their 18 luxury clinics. With a dynamic team of professional and specialist medi-aestheticians, the service is not only extremely competent and capable, but able to be totally individually tailored to your needs. The team's energy – even after the challenging time experienced locally and globally – is there to help re-charge you. Skin Renewal leaps towards the end of the year with renewed hope and a feeling of excitement about what lies ahead. As an organisation, there's a distinct energy of gratitude, genuine empathy and appreciation of all patients and those whose skin journeys are still to come.
For more information, www.skinrenewal.co.za.