Our roots are African...
The African continent is diverse, unique, growing and constantly changing.

Africa is not a country, it is a vibrant tapestry made up of many cultures, languages, colours and complexities.

We are proudly African and skilled at helping our clients make sense of the diverse needs, motivations and aspirations of the people of our continent.

Since our inception in 2012, nudge has pioneered online market research in Africa.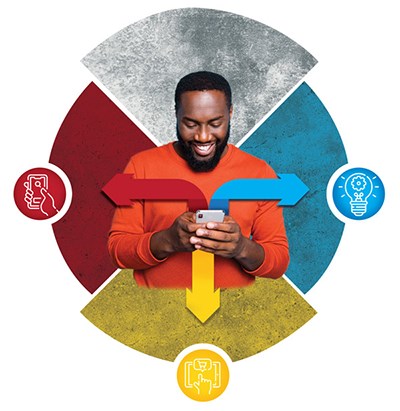 We are plugged in...
Three trends are shaping African communities across the continent:

Constant innovation in technology - accelerating change;
Hyper-competition - giving consumers the power of choice; and
Empowered consumers - searching, engaging, trading and sharing their opinions online!

We are plugged into these changes and have a deep understanding of African people, culture and psychology. As nudge, we are best-placed to understand and translate your needs into action. Our processes and strategies have always been completely technology driven, making us genetically digital.




We are ...
AGILE: We uncover insights quickly, we are flexible and adapt to the needs of our clients!


AFRICAN: Our home is Africa, we are African! We live it, understand it and have a passion for it!


DRIVEN: We are curious about possibilities, ambitious and unafraid to pioneer new territories!


GENETICALLY DIGITAL: We use technology to unlock insights to better understand human motivation!