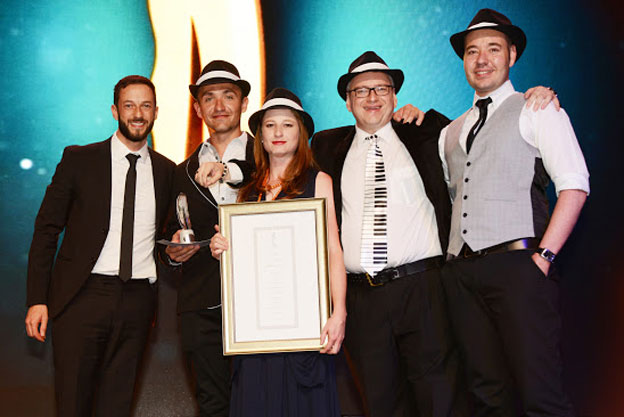 "Etiket has a new client who is specifically mandated to promote and 'be' Afrikaans. Creating Afrikaans work for the client is great, more so when it catches the eye and reaches Pendoring-award status," says Tiaan Ras, content director at Etiket. Besides the latest tally of three awards (one gold and two silver), Etiket already boasts with six Pendorings (three gold and three silver) in its trophy cabinet.
However, irrespective of the language of execution, the agency's main focus remains to reimagine effective creative solutions that will meet the client's business objectives, Ras stresses.
Kief Koekies
"When Riekie Venter approached Etiket to create a website for her home bakery, we knew it couldn't be run-of-the-mill, simply because Riekie is hardly your average 'tuisnywerheid-tannie'. Riekie has a rose tattoo on her ankle (and another somewhere else, but that's a different topic), and she's watched Magic Mike. Twice. But above all else, Riekie is the go-to-girl for all your sweet pleasures - from cookies, cakes and rusks to savoury bites," says Ras.
Enter Kief Koekies. The site was designed to present each product individually in an aesthetically pleasing way, while adding some narrative to entice visitors to give in to their cravings. Within two weeks of launching the site, Kief Koekies' Facebook page reached nearly 400 likes - and shows no sign of slowing down. Why? Want dis lekker!
Riekie loves the fun and quirky personality her business now exudes. "It has elevated the business from run-of-the-mill to something memorable," she says. "If you want to stand out from the crowd, you have to zig when everyone else is zagging."